5 Products That Can Potentially Change Our Future Health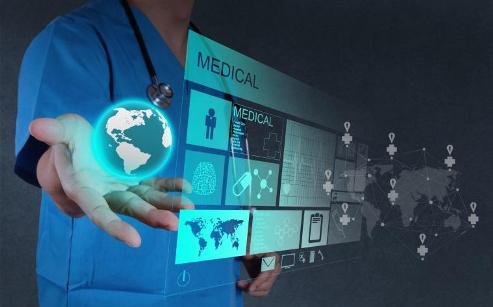 Americans are becoming more and more conscientious of doing what's best for their health and the health of their families. From the food we eat, the cars we drive, and the causes we stand up for, now, more than ever, we're in tune with choosing what's good for us.
Companies and brands are working hard to bring us the kinds of products that will easily fit into a healthy lifestyle. We can continue to indulge in our everyday cravings, but in a way that will make us feel less guilty and better overall.
Although there are new gadgets and apps available to us every day, here are five products that have created some buzz and can potentially be a game-changer when it comes to our health.
If you're a label reader, you'll notice that many products are promoting being "BPA-free." How is it beneficial for your health? What is BPA and why it so bad for you? BPA stands for bisphenol A, a chemical that is commonly found in everyday items like food storage containers, water bottles, and soda cans.
According to research, BPA affects our hormone levels and can cause a hormonal balance. What consumers may not know is that products made with BPA can attach to the food and/or liquid that is being in stored in it, making it harmful to your health. Take an extra second or two when searching for products that are BPA-free. They will be clearly labeled in the same section as what you're looking for. The cost is usually the same and you'll be healthier because of it.
Although the number of people who smoke has declined over the years, data shows nearly 42 million still like to light up. Whether it's due to habit, relaxation, or simply smoking socially, there is a healthier way to get your fix. E-cigarettes give people the pleasure of smoking with a fraction of the nicotine and other harsh additives often found in common cigarettes. There's no smell and no ashy butts to deal with and people who are looking to make the switch have been satisfied with the result.
People can choose from different flavors from e-cigarette brands such as NJOY. However, NJOY e-liquids are compatible with any type of e-cigarette and come in several flavors including the basic menthol and classic tobacco, but also sweet flavors like blood orange, vanilla bean, and even espresso. It's the more modern, more flavorful, and healthier way to smoke.
For those of us who have trouble falling or staying asleep, counting sheep never works. With our minds plugged in for most of the day, it can make it hard to unwind when it's time to go to bed. There is a better alternative to popping sleeping pills to get a restful night's sleep: CDs. Zzone Sleep Solution is a product that allows your body to enter a natural relaxation stage. How does it work? The instrumental music helps reduce beta waves (the things that are there when we're alert) and yield theta waves (what we need to doze off).
A good night's sleep is absolutely instrumental to our health, not to mention productivity during the day. Why not catch up on your Z's and be soothed to sleep by some meditative sounds at the same time?
For the people who went crazy for wearable fitness trackers, such as Fitbits, there's a new way to track your health. There is now a body monitor that gives people an accurate weight reading, but it also calculates body fat, bone mass and muscle mass. If you've been working out, it might be nice to know what weight is being attributed to your growing muscles and what is still going to those sweets or snacks you've snuck in between meals.
A tracker like this gives people who are focusing on getting healthy a look into what your caloric intake should be, how many of your pounds are measured in water weight, and a measuring of fat in your abdomen, which could be due to stress. It's not just about how much you weigh, but what your weight consists of that will help give you better clarity on your actual health.
Sounds like a gimmick, but Mark for Life T-shirts help women perform their breast checks correctly. Breast cancer is one of the leading causes of death in women and if a lump can be checked out and diagnosed early, it could make a world of difference. 70% percent of breast cancer lumps are found through self-exams!  Many women are either misinformed about how to do self-exams or just simply don't do them. So, how does it work?
Women should wear the tee three to five days following their period and use the circular pattern printed over the breast and underarm area for check for suspicious lumps and bumps. Even better, consumers receive a wash-proof pen to check again the following months as well as calendar sticker reminders to perform a self-exam at least once a month.