Convert My Image: Conversion between different image formats made easy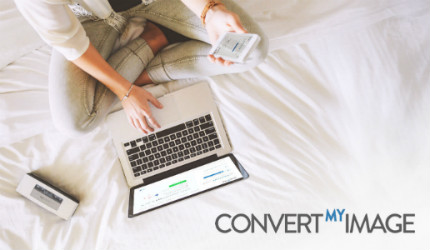 Sometimes, you need quality and some of the times you have to save space. Requirements change, and so does the output image format that you should choose. You occasionally have to make transitions to different image formats to fulfill your requirements. The built- in tools are the first one that comes to your mind, but when you use them, you notice that still, you are not getting exactly what you require and the results are unexpectedly awful, not even close to what the real properties of that image format should be. Most of the times, this is because the tool that you use simply does what it is programmed to do and is incompetent to provide the high- quality results as you should get. In this case, you need professional tools made exclusively for this purpose.
Convert My Image: Conversion problems solved
If you are facing any such problem, then here is a convenient and easy tool that will help you to convert your images to different formats. Introducing you to Convert My Image, a professional software that can provide you with exactly the kind of output file that you are expecting and needing. So, no need to worry at all and just use this easy and convenient tool. The tool supports a diverse number of image formats, and you will surely get the output format that you require.
The significance of Convert My Image
Convert My Images is present in both forms, there is an online tool which can convert images into the desired format, but there is a limit to the files that you can choose and convert via an online tool. The maximum size of the file that online tool supports is just 25 MB, but if you have a bigger image file, you will need the desktop version of Convert My Image. You can download it too from the website. The best part is that the Convert My Image tool is free to use. Whether it is the online tool that you want to test, or even if you wish to download the desktop version for offline usage, Convert My Image will not charge you for its services at all. So, make use of this awesome tool and get the right kind of service that you require. Convert images to whatever image format you want and desire.
The quality you require- size that you want
This is the purpose of Convert My Image. It will convert the image formats into the right type that you require and will offer the same results as you might expect or desire. For example, if you wish to convert a PNG image into JPG. It will perform a bit of lossy compression, decreasing the image quality but it will surely provide you with a much smaller file size. When compared to other tools, the size of the file provided by Convert My Image tool will be smaller, and the quality will surely be relatively more.