A Bluetooth Speaker that's Worthy to be your First and Last: Introducing UE Boom 2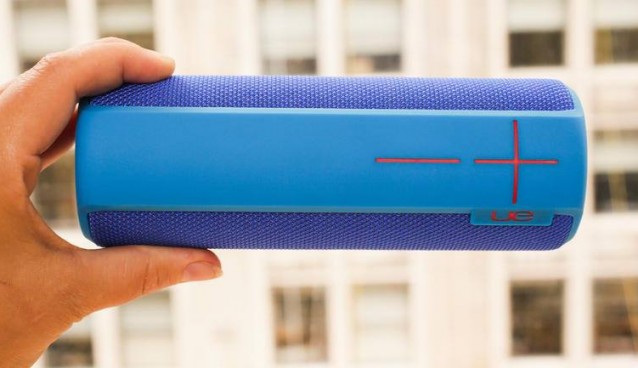 Ultimate Ears aka UE has been at the top of best portable Bluetooth speaker list for many years now. They are well-known for creating many types of speaker and earphone like the smallest Bluetooth speaker, the UE Roll and their largest, the UE Megaboom.
The company was founded by Mindy and Jerry Harvey in 1995 and is owned by Logitech based in Irvine, California and Newark, California.
Feature-packed awesomeness
The UE Boom 2 is a fully water proof speaker and can survive shower, sink, river, ponds, lakes, beach, and pool to a depth of 1 meter for up to 30 minutes. The unit is drop resistant ranging from 1.5 meters and offers more wireless range around 50 feet away. Talk about rugged. It also has an amazing sound clarity and is capable of 360-degree audio area with its round design.
You can also download UE Boom app to let you control the speaker in the device you are using. The battery is long lasting and will need 15 hours to fully charge and can be used longer than its charging time – which is obvious by the way.
UE Boom 2 uses a non-removable Lithium Ion battery. UE also added a special feature that lets you pause, skip, and play songs by just tapping the speaker. It is perfect for beach, pool, and other outdoor use. It requires Bluetooth capable devices like iPhone, android phones, etc. By connecting it with these devices, clients can adjust the sound of the speaker thru the device and can pair up with another UE speaker.
It may not be a perfect speaker but it is one of the best in the market.
According to gizmodo.com "The most significant changes to the UE Boom 2, though, are on the inside — where it counts most. The biggest and most fundamental differences are in the sound quality of the Boom 2, and the maximum volume; two 1 3/4-inch full-range drivers and two 3-inch passive bass radiators are responsible for all the Boom 2's audio oomph, which UE says is 25 per cent louder than the already small-room-filling Boom. With a 90Hz rated low-end on the frequency response, you're not going to be shaking any floors with the Boom, but it actually has plenty of lower frequency power for a speaker of its size; it's very similar to the Bose SoundLink Mini II in that regard.
It also boasts a singingly sweet treble, which is impressive when you're listening at louder volumes — there's a combination of strong mid-bass and solid treble that makes the UE Boom 2 sound musical, entertaining, and immersive. It sounds good as a single speaker, sitting upright on a corner table or on its cylindrical face, at moderate to maximum volume, where and how most of us are probably going to use it.
Ultimate Ears always make other manufacturers a run for their money with their amazing line of speakers. It is currently one of the best speakers today with a price of $250, but you can get the UE Boom 2 at any Harvey Norman stores for a lower cost.
The UE Boom 2 is a versatile speaker with heaps of usage. It could be pricey to some, but it's really worth it for a speaker of this awesomeness. Hear and believe the hype!