Storing Files with these 12 DVD Burning Tools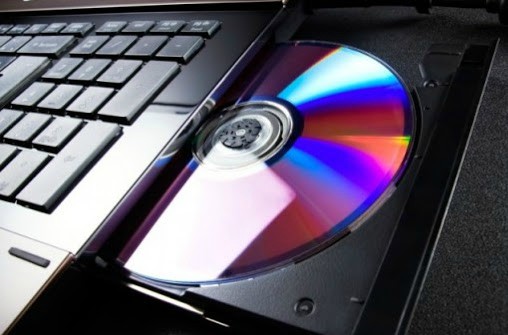 DVDs and CDs have undoubtedly lost some of their flair in recent years thanks to online streaming services like Playster and Spotify. However, there are still reasons for using these old trusted companions. DVDs are great for storing data files – whether it is your photos or movies.
So, how can you store data on a DVD? You fist need a driver that allows burning on a disk and then you need a DVD burning tool to help you with the process. Now, there are tons of software options out there and here are 12 of the best on the market.
1. BurnAware
BurnAware is great for people who aren't used to burning files and who don't want to spend a lot of time learning about the process. The simplicity of use doesn't mean the software doesn't have many extra features. The best part about it is the ability to create multisession discs – often needed for burning software or games on DVD. BurnAware has a free tool for personal use, as well as paid options for businesses.
2. ImgBurn
The free software is your all-around DVD burner. It can perform all the required tasks from reading images from DVDs, writing images to your DVD or creating images of the files you'd like to store. ImgBurn is compatible with most drivers and you can use it to burn files to multiple DVDs.
3.DVD Styler
If you are looking for a tool allowing you to style your DVDs, then DVD Styler is a good pick. It can help you create DVD covers from inbuilt templates or you can just create your own. But it's not just about the styling, you can also use it as your general DVD burning tool. The open-source software is free to use.
4. Ashampoo Burning Studio Free
You might recognise the software provider, as Ashampoo is among the leading software developers out there. This particular tool is great because it is free to use and it's easy to use. The version comes with just the necessary disc burning features.
5. AnyBurn
AnyBurn is a rather simple in the features it offers but it might be sufficient if you are just looking for something to burn and read files. The software can also convert image files to other formats and use it as a lightweight ripping software. It's also free to download.
6. Power ISO
If you want something popular and trustworthy, then Power ISO is a must-have. The tool has been a favourite due to its simple user interface and the performance it provides. With the help of the tool, you can burn, create, edit, extract and split files and store them on DVDs. You can trial the software for free, after which you need to pay a single one-time fee.
7. Power2Go
When it comes to performance, Power2Go is one of the best on the list. The tool is even able to burn Blu-ray and BDXL discs. It also comes with a 256-bit encryption to ensure your data stays safe. Now, the tool has a free trial after which you need to pay for an upgrade.
8. Deep Burner
Deep Burner is not quite as powerful as other tools on the list but it benefits from being portable – you can just add it to a USB flash drive and have it with you wherever you go. The software comes with all the basic features you need from a burning tool and there is a backup feature to use as well. You can find both a free and a paid version, with the Pro version offering a bit more.
9. CD Burner XP
This particular software is rather old – indeed the oldest in the list – but it's still a rather handy tool to use. Its basic features are sufficient for most users and the multilingual user interface might be helpful for certain users.
10. Nero Burning ROM
For those looking for compatibility, Nero Burning ROM is a good choice. Another good feature in the tool is the 'SecureDisc' feature which helps keep your data safe and secure – perfect if you need to burn a lot of sensitive information.
11. WinX DVD Author
If you want an all-in-one DVD creation software, then consider getting WinX DVD Author. It can burn and read data, but it also allows you to customise your DVDs with chapter menus and subtitles! More impressively, the software is free to use.
12. Infrarecorder
Infrarecorder won't boast about any fancy features but if you just want to get your data written on a disk quickly, the tool is definitely worth consider. The software is another small option for adding to a USB driver and therefore, it offers plenty of portability.
If you are looking for any of the above tools, OZCodes has a great collection of all the best online offers from retailers like SkyComp and i-Tech to guarantee that the latest technology doesn't break your budget.
Now it's just time to select your favourite games or movies to burn and get started with storing files.