The Curious Case of Online Gaming in Canada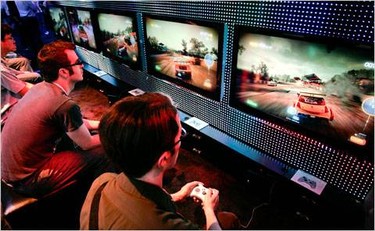 Online casino gaming is not a new phenomenon. The first real money online casino was launched in 1994, which makes the industry just a bit over two decades old. Since then it has grown into a powerful industry, generating billions in revenues (and hundreds of millions in taxes) each year. But some countries – especially Canada – are missing out on this revenue source.
The Canadian online gambling laws are controversial at best. First of all, the activity itself is not against the law – Canadians can play online casino games wherever they see fit. Operators, in turn, have no way of licensing their business in the country. The local laws say that only state lottery operators are allowed to run online gambling services in the country. Which leads to problems on their side.
The thing is, Canadians like to gamble online. They have been playing Royal Vegas online games, and the games of other offshore operators, for years before the first local online casino was launched. It was PlayNOW, run by the state lottery of British Columbia. Although it is still behind the Royal Vegas when it comes to bonuses and game variety, it manages to generate considerable income for the province. According to a recent report, PlayNOW has reported a 20% growth in its revenues last summer, reaching an amount over CA$100 million, and its user base grow to over 360,000.
There are two more state-run eGaming outlets in the country, Quebec's EspaceJeux and Ontario's PlayOLG. Both of them are quite recent (OLG has launched its own online casino just a year ago), and without the necessary game variety to compete with the multitude of offshore operators. PlayOLG only has about 60 casino games in its offer, about 10 times less compared to the library of the Royal Vegas. Add the amazing promotions the Royal Vegas has for its players – like its recurring summer special with a Caribbean cruise as the grand prize – and you have the reason for Canadians preferring taking their money offshore.
One solution to keep the gamblers' money inside Canada would be to regulate online gambling. Right now there is no way an operator can legally offer dedicated services to Canadians, as the country doesn't have a licensing policy in place. The provincial monopolies on online gambling don't help either, leaving people with a choice between the limited local offer and offshore operators. Or sometimes just the offshore operators – like in the case of Alberta, which doesn't even consider online gambling as a source of revenue. Through introducing a licensing obligation and applying a reasonable tax to the revenues generated by offshore operators Canadian authorities could keep a lot more money inside, and offer players the variety they crave.