Top Tips for an Effective Business Presentation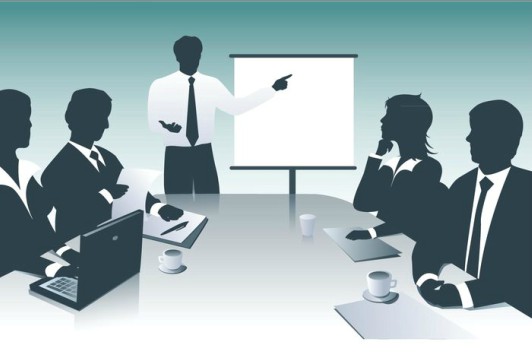 Presentations are not always the most interesting things to sit through. Often, they are full of statistics and graphs that are difficult to understand. It is also not a nice thing to be the presenter at a presentation. You know that people are there for a reason, and trying to get your information across effectively can be tricky.
There are a few ways that you can try to make your presentations more effective, and also less monotonous.
Does the Subject Matter to You?
If you are presenting something that you have a personal passion for, then you need to make that passion shine through the presentation. Your subject matter will be that much more effective and convincing if you let people see how much it means to you.
Of course, you are going to be nervous and uneasy about the audience, but if you show your passion for the subject matter, it will carry everyone along with you.
What Does Your Audience Need?
When you are thinking about putting together your presentation, you need to think about what your audience will achieve from listening to you. Are they here to learn from you? Or are you trying to sell them something? Whatever the reason for your presentation, you need to be clear about the expectations you need to meet. What are you trying to tell them about in your presentation? You need to have a clear goal to be able to meet their criteria.
If you are proposing a new product or trying to get a company to buy your idea, then you need to tell them what it is that is unique about this product, and what added value it can bring to them.
Building Your Presentation
Creating the presentation itself is a major component of its success. You want to showcase your important message, but you don't want to make it a soliloquy. Start with the software you use, online slideshow maker such as Adobe Spark can add another dimension to your presentation and make it interesting to your audience.
Try to add a little humor into the presentation to lighten the atmosphere; it can be difficult to gauge, so try something visual that can break up the flow. Also, try to get people discussing things, you don't have to split them up into groups, but a general discussion or question and answer will allow you to find out people's thoughts.
Your Presentation
How you present yourself is as important as how you present the information. It might sound easy, but smiling and keeping eye contact with the audience will help them to bond with you. Many presenters don't do this enough, and people start to switch off.
Another way to avoid a dull presentation is to start strongly. Begin with a big and bold slide or a thought provoking question. You will only get a few minutes before people get bored, so catch them early.
With these ideas and techniques, you can build and show a presentation that will be not only interesting to your audience but also effective in getting your message across. All you need is a little courage and some good ideas, and you can make a presentation that will be a success.