Understanding and Preventing Hair Loss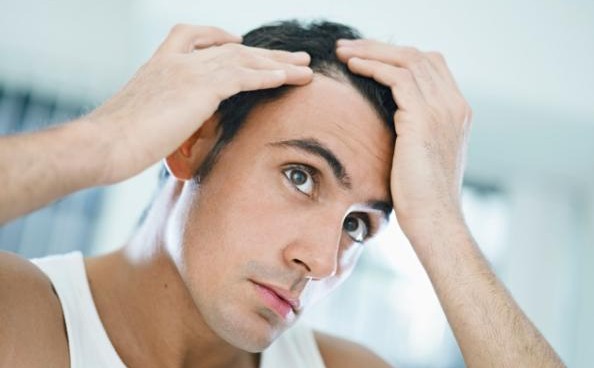 Especially in women (who have to contend with some very specific beauty standards), hair loss and thinning can take a serious toll on confidence and self-esteem. Of course, it can be just as troubling for men, though it is more common and societally accepted in men. If you have hair loss or there is a pattern of hair loss in your family, there are a few things you can do to slow the progression or even stop it.
Identify the Cause
Especially if you are a young woman, hair loss and thinning can be very alarming and because it can't be connected to anything in particular like genetic likelihood or age, it generally points to some underlying problem. Issues that can lead to hair loss include stress, dietary problems like deficiency or an eating disorder, a hormonal imbalance, and other serious diseases. Therefore, if you are experiencing any hair loss, the first and most important step is to see a doctor to identify and address the underlying issue.
Address Your Lifestyle
When talking about hair loss in women, some dermatologists will mention the "50 rule": 50% of women will lose 50% of their hair by the time they're 50. This means that, even if you are experiencing early hair thinning and loss, it may not necessarily point to a diagnosable medical problem, but could be something natural or something that could easily be fixed by a lifestyle change. If you are trying to slow or prevent hair loss, make sure you are addressing all of the following lifestyle issues that could lead to or exacerbate hair loss:
Quit smoking right away. Smoking can make your hair thin and brittle, which causes it to break and fall out more easily. Try NJOY vapes if you're having trouble quitting, as vaping can be a good way to get the harmful chemicals associated with traditional cigarettes out of your system and your lifestyle. And note, this goes for all kinds of smoking. While the legalization of marijuana is big in the news these days, you shouldn't overlook the fact that any kind of smoking can have harmful health effects that you shouldn't ignore.
Fix your diet. Hair loss can very often be linked to vitamin deficiencies, which can be associated with all different kinds of dietary problems. If you are struggling with an eating disorder, it's important that you start the healing process right away. An eating disorder involves much more than just hair thinning. It doesn't take long for an eating disorder to become fatal. And the same goes for any other dietary problems that might be contributing to hair loss. Depression can also affect this. Whether you are simply not getting enough of a certain kind of vitamin in your diet, or you think you may have a problem that is causing troubles with absorption, failure to get your vitamins and minerals can lead to serious long-term problems, including heart disease and other organ failures.
Make sure you are getting enough zinc, biotin, and iron. While it's better to find ways to address these deficiencies in your diet than through supplements, it's often found that deficiencies in these vitamins can be connected to hair loss and thinning. Iron deficiency is especially common in women and may be associated with feelings of weakness or fatigue.
Do your best to kick any nervous tics that might be contributing to the problem. Nervous tics are more common in women than men, and may include such behaviors as pulling out strands of hair or obsessively rubbing or picking at the scalp. While your hair will become fuller once you stop, you can cause permanent scarring and other issues if the problem is left untreated for too long.
Other Cosmetic Tricks
If you can't identify with any of the problems and causes listed above, you may be able to cure some of your hair thinning and hair loss problems with some relatively simple cosmetic tricks. A few quick ideas: lots of items easily found can make lead to thicker hair when rubbed into the scalp including aloe, coconut oil, olive oil, or a mixture of honey and onion. Many of these substances can also increase hair thickness when introduced in greater quantities to your diet. Another good trick: use baking soda and vinegar to wash your hair. It can lead to some very natural thickening as it does not strip away natural oils the way over the counter shampoos do. There are also some products that can increase hair thickness that you should try.
The best way to stop or decrease hair thinning is to start early. If none of these methods work for you, you can also consider surgical options. But remember that while treating this problem, you should also always be finding ways to feel good about your how you look in ways that are not related to hair volume.