Amazing Home Automation Companies You Need To Know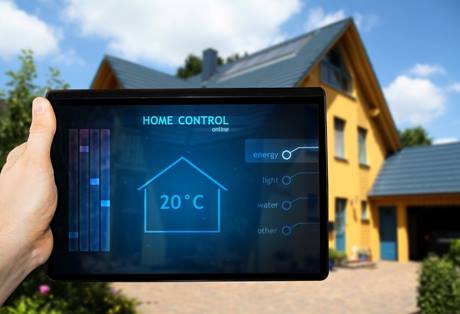 Once seen as an illusion, smart home has indeed become a reality. The above can largely be attributed to the many groundbreaking innovations being witnessed in the home automation industry. Currently, people have the ability to remotely control their home's temperature, reinforce their door locks and with the addition of progressive automation TV lifts (see more – https://www.progressiveautomations.com/tv-lifts), save space or add a certain level of uniqueness in their houses. There is a wide range of devices that people can use or include in their homes, and while they may not like everything, the improvements and control are indeed something to smile about. Below are some home automation companies with some of the best and mind baffling smart home innovations:
August Smart Lock
From the name, it is evident that this company deals with door-lock systems. By factoring in the fact that not every person is tech savvy, August Smart Lock has managed to create a user-friendly app that works with the deadbolt and allows users to control their home locks. Additionally, the company also provides an accessory for connection, and this helps to solve the out of range problem that many locks are accustomed to having. Aside from being compatible with both Android and iPhone devices, it provides users with one of the most effective automated locking systems. The August Smart Lock is indeed relatively better than its competition.
Notion
The Notion sends some pre-set notifications to the users on their Android and iPhone devices. For example, it can alert you when a door is open, there is a change in temperature, the lights are on, etc. If interested, users can acquire the one room package or the multiple room package for $129 and $249 respectively.
Canary
Unlike the others, the Canary adapts to its user's way of life by learning about them. Users can access it using their phones and through a 147 degree wide-angle lens. You can use it to set off alarms and also monitor the arrival and departure of guests.
Iris
Lowe's Home Improvement Centers have made Iris an easy to install and use product. First of all, it comes in three different kits which mainly helps users to customize it to perfectly fit their existing home systems. Aside from offering responsive technical support and assistance, the company integrates it with the HVAC which mainly seeks to make it adaptable to the user's preferences. It can also connect to the Internet using a modem and also with smartphones.
HomeSeer
First of all, its compatibility with numerous operating systems, web browsers, media management applications, and HVAC and security systems is indeed astounding. Through its manual, automatic, and voice control options, users can remotely control it. Users are also offered the opportunity to customize it to their needs and preferences through HomeSeer's one stop online shop.
Control4
The Control4 is indeed robust and provides the users with functionalities that are customizable to their needs. Some of the automation features it guarantees users include a secure network of cameras, house audio, light and temperature controls, and finally the door locking mechanisms. Users can use their computers, tablets, and smartphones to remotely access it.
Vera
While it cannot compete on some fronts with its competitors, Vera boasts of having a consistent and dependable technical support. Users can remotely access it through web browsers and also using their phones. It is also compatible with a wide range of devices including cameras, smoke detectors, motion detectors, light bulbs, etc.
Savant
The Savant is a sophisticated automation system that was built specifically for Apple users. Through it, users can control almost all aspects of their homes from lighting to the HVAC and security systems. Additionally, users can remotely control it from anywhere in the world.
Wink
The Wink is a case of provider offering more for less. Compared to the power it provides, its cost is indeed relatively low. It is compatible with both Android and iOS devices and comes with a touchscreen device hence replacing the need for a standard switch. Wink also connects or links with other smart technologies thus providing users with additional features.
SmartThings
SmartThings is owned by Samsung and being a tech giant, expectations are indeed high on its end. It offers users with the ability to control a variety of home devices including cameras, alarms, and deadbolts. Additional features include Wi-Fi capability, as well as compatibility with the HVAC and security systems. Users can also seek help using the live chat support feature.
Actuators and TV lifts in Home Automation
Currently, users have been given the opportunity of building TV lifts by using linear actuators. While it might seem like a tall order for some, it is indeed a simple endeavor. When building, it is essential to know that there are two types of lifts. Users can, therefore, have their TVs come down from the ceiling or have it go up from a cabinet. TV lifts tend to add a unique feature in a home and thus lifts the image of a house.