Keeping visual communication no more than 5 steps long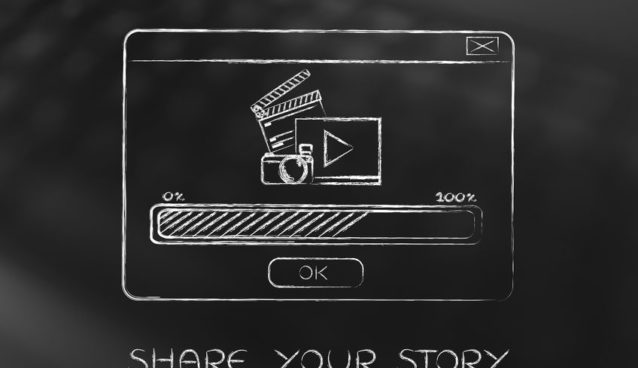 Today's technology has become remarkably polished in an impressively short time span. The evolution of computer-related mechanics seems to be a never-ending process that gets more and more rapid every day. This is why we are now, more than ever, used to getting everything we wish for instantly, without having to wait or invest a lot of time or effort into looking for it.
The power of time in the world today
People are always on the go. They don't really have the time to sit down and read the paper or go to the library and study books in order to get knowledge. Luckily, we now have the convenience of searching a huge database, jam-packed with information, called the World Wide Web.
Due to this obsession with time, anything that can make a visual impact is essential for success in multiple fields, like social media, business promotion, and even education.
The extraordinary potential of visual communication
Images have the power to tell a story, impress or compelled in mere fractions of a second. This makes them indispensable tools in the fields of advertising and communication and enhances the speed at which we transmit our thoughts and ideas.
Variety enhances evolution
A huge diversity of people inhabits the world we live in. This means that there are as many ways of interpreting a message as there are individuals on the planet. The picture of a dog can be perceived as funny or aggressive depending on the person looking at it.
The same can be said about videos. They are powerful visual tools, capable of transmitting the most unique and complex messages. The subject matters they convey can have powerful effects on whoever they may reach.
The shorter a video is, the more condensed the message it consists of becomes. This makes the process of viewing the clip much more interesting for both the spectator and the person editing the video. In fact, keeping it short could prove to be quite the challenge. However, it also yields the best satisfaction in the end.
Software to match requirements
Movie editing software offers a multitude of options to anyone looking to extend their visual power to the fullest. There is a huge variety of such tools out there, that can be used according to a person's skill sets, requirements, and ultimate end goals.
Video editing tools are as different as the projects they are intended for. There are multiple programs and applications that professional editors use to get that image or video to just the right look and feel. Special effects and visual enhancements are great, but they abused, many times without realizing it, by the person doing the editing.
The time required to install and handle such a complex program is not quite compatible with modern day requirements.
This kind of tool can be used as easy as 5 steps, which makes them available to anyone, even without technical know-how.
Open the video in you preferred Internet browser
Select and copy the URL from the address bar
Go to Videoconvert.com
Paste the link in the search box
Press the Convert now button
It's easy to see how a simple process like this can be of great help when trying to simply get editing and skip all the complex, unnecessary features.
This kind of Internet tool offers a quick and easy solution to anyone who wants to get some video editing done with no effort or complications.
With multiple features to further enhance usability, this type of website is a practical alternative to an overly complicated editing program.
To Sum Up
Video clips can carry great meaning, as they are an excellent method of expression. And with various applications, programs, and tools at anyone's disposal, the confinements of visual content diminished considerably, therefore anyone can now attempt this kind of expression.