How to enhance your productivity in Google Chrome with these 9 apps and extensions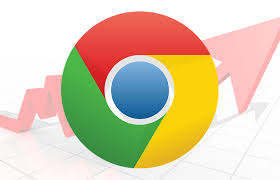 If you think that you are not making much progress this year and want to change the way you do things, it is high time that you start getting productive on the internet. We bring to you 9 Google Chrome apps and extensions that can prove to be helpful rather than whiling away your time on the internet.
OneTab
Suppose you have too many tabs and you are not able to see what each tab is for, this extension will come handy as it will show all open tabs in a list and you can easily navigate between them.
Momentum
When you keep looking at websites constantly, you can get bored and you would need a sudden surge of energy. You can do this as Momentum will replace the tabs with landscapes that are soothing and with words that are motivating.
StayFocused
You might often lose focus when you are working on something very important. StayFocused, an extension on Google Chrome will block the websites you wish to block for a certain amount of time; so that you can focus on whatever you intend to do.
Google Keep
This Chrome app is highly useful if you believe in making lists and sharing with people among your team or friends. You can also send photos or voice memos, so that you can save considerable time and can manage things at your fingertips without navigating elsewhere.
Asana
When you have multiple teams to collaborate with, you might lose a track of the notes and assignments you wish to maintain. However, Asana will allow you to assign each member with a task or send messages, so that you have your workflow in place without missing out on anything.
Pocket
There are multiple articles over the internet and you might be interested to read them, but will have something important to do! You can download Pocket and save it there, so that you can access it offline from either your computer or tablet, without having to recollect later.
UberConference
When you need to collaborate, setting up a call and sharing details might be time consuming. Instead, when you use UberConference, all that you will have to do is invite on their social media profiles and there will be no unwanted beeps and notifications like other conferencing options.
LastPass: Free Password Manager
When you have to use multiple websites, there are high chances that you might not remember the password of all the websites. You have LastPass to keep a track of all your passwords and with a single login; you can access all your passwords.
Pushbullet
When you are using multiple devices on a typical day of your life that includes smart watches, tablets and smartphones, you might lose important links and files as you would have it in another device. With Pushbullet, collaboration between multiple devices is made easier and you would never miss out on anything!
NetHunt CRM
Your smart inbox for Gmail to automate sales & business processes around email. It is a full-featured CRM tool inside Gmail and Google Apps. Useful tool for sales person and small business owners who serve clients inside inbox.