The best apps for Android in 2017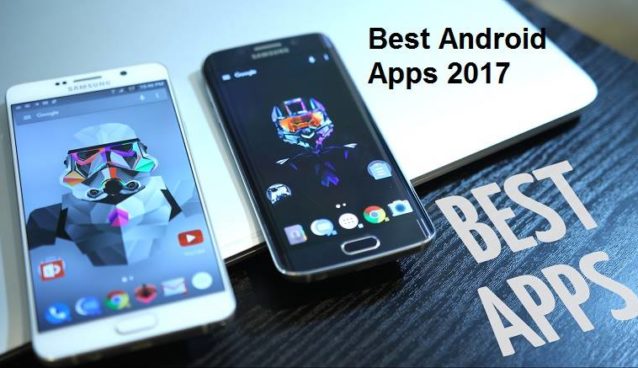 Android is the current largest competitor of Apple's iOS and for a good reason. Android is highly compatibly with all the Android phones, it has tons of features, tens of thousands of applications and this makes one quite confused when it comes to finding the best apps for a certain targeted activity. Therefore, we have decided to find some of the best apps in their own category for you to watch out for. Here is the comprehensive list:
1. Music
Google Play: this is an app which lets you download free music. This is alonestanding in its version because we all know that there are tons of apps for listening to music, but they all let you down when it comes to actually getting the songs you like, onto your phone. That's why Google Play is so revolutionary and it's a must-have for Android holders.
2. Photos
If you want a real top quality photo editor on your phone then don't look any further: get PhotoDirector which is the current best photo app in the market. It has tons of filters and you can also do things you've never experienced before in an app: you can do HSL, work with curves, use an all-round adjustment system for your photos and this way you can drastically change or increase the look and the quality of your photos.
3. Watching TV
Have you ever wondered what's the best app to use when it comes to watching TV literally from all around the world? Well the answer is short and simple: HULU. This is the best ever Android app which enables its users to watch TV.  Check for regional restrictions before downloading it.
4. Passwords
We are in the age of passwords but sometimes we get in trouble for that, especially if we upgrade our apps and they prompt the passwords to be entered again. That's exactly why we all need a password manager which keeps our passwords safe and sound and also frees us from tons of problems when it comes to forgetting passwords. Download Dashlane which is the current best Android app for handling passwords. The app also contains additional features such as saving the receipts of your shopping and credit card information.
5. Security
The current best antivirus app on the market is the Mobile Security and Antivirus app powered by Avast, which is the current biggest antivirus corporation in the world. The app gives an all-round malware protection that covers the entire system starting from browsing history to internal storage. The remote data wipe feature can also be remotely controlled.
6. Locked phone handling
Locking your phone saves you a great deal of battery life: but there are tons of things you cannot do or see when your phone is locked. There is a great app to help that and it's called Next Lock Screen which will display all the most important data even on your locked screen. It's really worth checking out.
If you want to learn more about technology or choose electronic mini project to further improve your electronics skills then continue exploring our website for more information.