Is Apple TV the Best Option For You?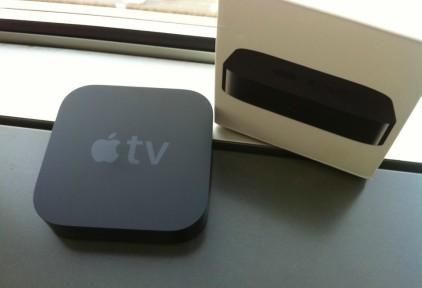 Tech giant Apple has earned a good reputation in terms of quality and functionality, leading it to become one of the most sought after brands in consumer technology. Sure, iOS 8 was included in the list of the most notorious tech failures in history, but Apple has continued to push on. Aside from its impressive iPhone and MacBook product line, the company's Apple TV is also making waves in terms of home entertainment.
Apple TV has some pros and cons, which this article will tackle to help you decide whether Apple TV is the best option for you.
Apple TV in a Nutshell
Apple TV is a digital media player and a microconsole that was first released in 2007 by Apple. As of this writing, the latest release was in September 2017 as Apple TV 4K.
This device has the capability to receive digital data from a number of sources, and stream it to a compatible television. Since it is an HDMI-compliant source device, it is best connected to a high-definition widescreen via an HDMI cable.
Unlike other digital media player, it can only be controlled by either the Apple remote control device using its Bluetooth capability, the Apple TV remote app which can be downloaded from the App Store on any iOS device, or some third-party infrared remote controllers.
Apple TV can receive digital content via Wi-Fi signals from various iOS apps using AirPlay, or directly from the iTunes Store streamed to the TV. Similarly, it has the ability to play digital content from Netflix, Now TV, Hulu, Amazon Prime Video, PlayStation Vue, YouTube, HBO Now. It also allows video subscription portals of major U.S. sports leagues, namely NBA League Pass, MVB.tv, and NHL.tv.
More Features of Apple TV
Apple TV is a simplistic looking box that is extremely user-friendly. Its HDTV capability allows you to stream video, music, and podcasts by downloading apps and games from the tvOS App Store.
Here are the features of the latest Apple TV:
Video streaming
Music and Podcast Streaming
Apps and Games
Casting and Mirroring
Siri
Homekit
Apple TV 4K: The Next Generation
September 2017 saw the launch of Apple TV 4K, a device that looks similar to the conventional Apple TV but with one additional major feature: the ability to show content in 4K HDR (high dynamic range) quality.
As more streaming services offer 4K video, switching to Apple TV 4K could be an important upgrade. This is especially true if you're the type of person who prefers to watch amazingly clear videos of popular films and TV shows. Get ready to watch crisp clear videos from Netflix, Amazon Prime Video, Bloomberg, and TED.
4K HDR is the new standard of picture quality that brings brighter and more photo-realistic images, and it's now possible with Apple TV 4K.
Choosing the Perfect Television for Apple TV
Most homes these days are already using widescreen televisions to view TV shows, films, and streaming content. This is because widescreen TVs – especially LED or LCD variants – produce images that are extremely clear, down to the littlest of details. By connecting Apple TV to a good television unit, you can experience the best possible viewing experience at home.
Although you can buy any size of television that you want, you should be aware that the size of the TV depends on the size of the room. Ideally, a viewing space of between 5-6 feet is good for a 40" television. Read this 40-inch TVs review to help you decide which particular television to use with your Apple TV.
Is Apple TV Right For You?
Technology is constantly evolving, and that's why consumers are always looking for the latest gadgets and innovations. Apple has continued to be in the forefront of these developments, and has generated a lot of products that excite consumers, and this includes Apple TV.
Looks can be deceiving – such a small device can provide unparalleled entertainment through high-quality and updated content. On the flip side, though, some users find the device unsatisfactory in some aspects. As a tech enthusiast and owner of techsignals.com, I always find it a good starting point to learn about the good and bad points of a particular product, before deciding to buy.
Here is a quick list of the most common benefits and disadvantages of using an Apple TV:
Pros
One of the things that a consumer gets attracted to is how a certain device is stylishly created. The Apple TV has a very simple, yet eye-catching design. It is compact and sleek, and blends in fairly well with other devices.
It is designed to conveniently take up a small space.
Content streaming is the biggest turn-on with this device as it provided more access to content on iTunes, wherein you are able to access and stream content on other Apple devices. Additionally, it makes content accessible on HD televisions. Accessing media when synced directly to the Apple TV is very efficient. All you need is just a click on the remote and you are on your way to one great viewing experience.
Apple TV is reasonably priced compared to its competitors.
Cons
The software comes with certain limitations. It does not have a processor upgrade, and has limited support for video and audio. Moreover, all images can only be synced through the Apple TV and cannot be streamed with the software alone.
Cables to be used for Apple TV are sold separately. As a result, it can be quite a burden to set it up. Furthermore, finding the appropriate cables may not always be easy.
Apple TV is not capable of playing CDs and DVDs, or recording programs.
Gaming on the Apple TV is available only with a maximum of two Bluetooth controllers.
The Apple TV is a great device for turning your ordinary TV into something extraordinary. It has a magnificent set of specifications, and the tvOS is constantly being upgraded. Expect Apple TV to go through significant improvements in future releases.
The decision to buy an Apple TV or not depends on your personal viewing and streaming preference. Look through the pros and cons above, so that you can check which features matter the most to you.