Most Notorious Failures In The History Of Technology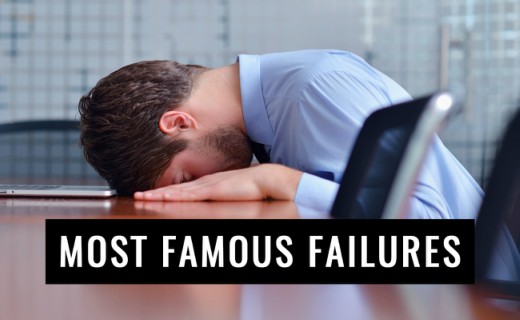 We live in a world powered by advanced technology – but for our technology to have evolved to the extent to which it has today; it was inevitable that a fair few tech projects over the years would also fail dramatically in the process.
There are many tech projects throughout history that the world has long since forgotten – some of which are still notorious in IT circles, such as Google's Project Ara. We've rounded up our favourite tech projects that flopped spectacularly and faded into obscurity, and reveal why they failed to impress their audience!
#10: Windows Millennium
Windows ME was released as the operating system before Windows XP, with the result being a total mess. This half-baked OS had no DOS mode, plenty of bugs, and 9x architecture that was especially vulnerable to security flaws. Windows ME even lacked a final Internet Explorer build, and huge compatibility issues ensued as a result. The OS was something of an embarrassment and Microsoft tried to shuffle it off the radar completely when they realised just how much they missed the mark.
#9: Google Wave
Google Wave was a bundle of unnecessary features combined in a single program that was aimed at content sharing.
Packed with superfluous email, video, chat room and online document collaboration features, the venture debuted in 2009 using the trendy 'invite' system at the time – and soon found itself without a fan base.
#8: Apple's iOS 8
Despite its success, in 2014, Apple was forced to pull the update for its new iOS 8 just an hour after it was released. Users quickly began to complain of freezing, lost signal, and issues with unlocking their phones, highlighting major flaws in the OS and causing a recall.
#7: Microsoft Zune
In 2006, Microsoft released Zune – a clunky MP3 device with a sharing feature that only allowed its users to play the tracks they acquired three times within three days. Zune users had to be right next to each other to share any tracks, and the device even lacked a video store at its launch, failing to impress its target market.
#6: BlackBerry 10
At one point, BlackBerry was at the top of the mobile food chain – but BB users left in their droves when the BlackBerry 10 was released. The device's platform was unstable, it had numerous app issues, and just a few months after it was debuted, BlackBerry made BBM cross-platform, removing one of the brand's last remaining redeeming features.
#5: Nintendo's Virtual Boy
The Virtual Boy was an awkwardly sized, table top gaming system with a massive price tag and a warning for players to rest their eyes every 15 minutes – or face potentially dire consequences. After selling just 770,000 units, Nintendo was quick to pull the Virtual Boy's plug and move on to better things.
#4: Twitter Peek
The Peek allowed Twitter fans to Tweet and check their feeds using a bulky built-in keyboard and a screen that only showed a 20-character preview of each Tweet. Its browser was full of bugs, and its payment plans begun at a hefty $99 – and with the Twitter app being free on cheaper smartphones that had many other capabilities, Twitter Peek was doomed to fail.
#3: Segway
Despite its unforgettable hype during its launch, the Segway carried an unfortunately whopping price tag. Segway scooters have now all but disappeared from the market, being confined to the ranks of security officers and some postal workers.
#2: Google Glass
Google Glass was also hyped to the max just before its release. However, this wearable was drastically overpriced, and suffered a terrible battery life and perplexing interface. Possible invasion of privacy also concerned the public, with hundreds of restaurants and public places banning these smart glasses on launch.
#1: Samsung Galaxy Note 7
The Galaxy Note 7 is the most notorious tech flop in modern times, with Samsung ultimately recalling over 2.5 million hazardous smartphones worldwide. After the trauma of smoking, flaming and exploding phones, Samsung was dealt a further blow to its reputation as many of the replacements it issued to Note 7 users did exactly the same thing!