Temok – Ultimate Solution for Domain Registration and Web Hosting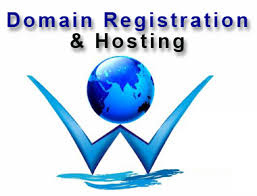 Are you worried about domain registration and its hosting? Let me tell you, you are not only the person with such concerns as all the people especially bloggers who think of starting something new online with their own domain name finds this problem. Domain registration has become easy as well as cheap as compared to previous rates but there are many things which are hidden from your eyes because of which you end-up preferring wrong servers. My personal favourite is Temok who has the highest priority when it comes to domain registration and web hosting.
Temok offers the cheapest domain name registration for those who are looking to buy and register domain name for their website. Temok offers domain name registration & renewal service with great features.

Temok offers .com registration for only $6.99, they also offer more than 700 domain extensions at the lowest possible price along with attractive features and best customer care & support. Have a look at the few of their most wanted domains they offer:
.COM = $6.99
.NET = $12.18
.ORG = $11.5
.WEBSITE = $6.99
.US = $18.6
.CA = $11.99
.UK = $8.1
.EU = $11.94
.DE = $5.98
.FR = $11.4
.ES = $10.2
.WORK = $6
.LINK = $9.6
.XYZ = $10.8
You can search and register your domain name by clicking here.
Comparison with HostGator and Godaddy
Apart from Temok there are many more web and domain hosting service providers like Godaddy and HostGator who are equally famous. Although they are equally famous but still Temok is my favourite because of its unmatchable speed and services which are hard to find anywhere. Temok has ultimate hosting performance and control, and it is all because of its server i.e. VPS (Virtual Private Server). Many web hosting service providers that are said to provide hosting services but the result they provide to their clients are not even satisfactory. Luckily I have Temok to rely on when it is about hosting services because the services it provide are high-quality ones and maybe that is why it has always remained its customer's first choice.
Why web hosting is important?
Web hosting is a process through which you are able to direct your work to the world and the world is able to get access to them. The ability to provide access and get access is very important if you want to register your domain name in whitelist and bring it to your customer's priority. When you have right hosting service provider beside you then you can leave the hosting tensions on them. Temok does not take responsibility only for the sake of name and fame without actually benefitting you rather, they consider your fame as theirs and that is why they work hard to make your domain the best domain they can.
With the help of Temok you can find best suitable domain name and its availability and then register it and then ask them to host it for you. There are many users that come to Temok after registering their domain name through other domain registering sites so that they can focus on their site content without any tension of web hosting. Apart from this Temok stands out because of the affordable prices on which you can buy your own domain name as compared to other sites. Although Godaddy is famous for offering domain name at low cost but if you will compare their web hosting services with Temok then Temok will stand much higher than this. Besides availability of domain names at low cost one must not forget quality of hosting services which basically defines the worth of buying a domain name. Temok has proved to be a complete reliable package for me, what about you?
Have a look at some of the features that Temok provide:
✓ DNS Management
✓ Email Accounts
✓ Domain Forwarding
✓ Mail Forwarding
✓ Domain Theft Protection
✓ Cheap Privacy Protection
✓ Bulk Tools
✓ Easy to use Control Panel
✓ Lowest Price Guarantee
✓ 24/7 Support
✓ Instant Activation
Temok accept payments through the following channels:
PayPal, Visa, MasterCard, Bitcoins and Bankwire.
You can contact Temok here:
Email: sales@temok.com
Skype: temok.sales
Live Chat: Available on Website