4 Smart Devices that Nobody Would Know You are Wearing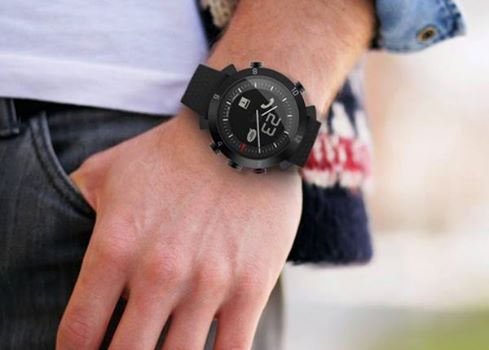 Each year brings more and better wearable smart devices, and while some are designed to make it obvious you're wearing the latest technology, others let you wear them under the radar. Not everyone is into obviously wearing smart devices. With hidden and disguised smart devices, you don't have to be left out of the wearable equation, and nobody has to know you're wearing a device at all.
Smart Insoles
Wearables are a big part of what's made fitness tech take off. For many, the ability to monitor one's heart rate, steps, sleep, and more unlocks the body's potential. One of the latest innovations in smart fitness technology is smart shoe insoles. Created for a variety of reasons, from helping runners improve their technique to providing remedies for physical foot issues, these insoles are hidden within your shoes and connect to your smartphone to give you personalized information about your stride, the soles of your feet, and your balance.
Insoles like Walkasins are designed to help people improve their mobility and balance, while ReTisense insoles are designed to help runners improve. If you're looking for something in between, that tracks your steps and your overall daily movement, look at Smartmove or AriaWearables. Some of these insoles even heat or cool the soles of your feet!
Smart Watches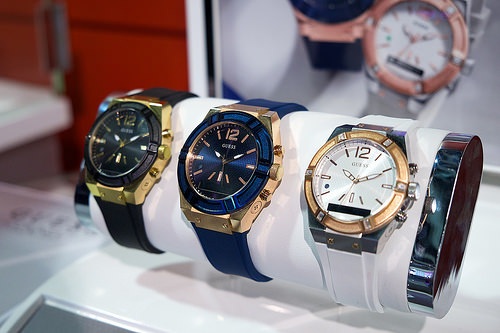 Today's smart watches can look just like their classic counterparts, with attractive clock face designs and trendy bands. With all the styles, colors, and materials available, it's hard to tell whether someone's watch is a smart watch or a good-looking family heirloom.
The Apple Watch may be the most well-known smart watch, but it's got a distinctive look that many people recognize, which tips others off that you're wearing a smart device. Other brands, like Samsung, Motorola, and LG, offer smart watches that are disguised a little better, with round clock faces and simple user interfaces. The LG Watch Urbane is classically stylish, and pairs beautifully with other attractive LG devices like the LG G4 from T-Mobile. Connect them together through T-Mobile's speedy network, and you've got the perfect smart but stealthy setup.
Smart Bras
The idea of a smart bra sounds a bit strange when you first think about it. But The OMbra by OMsignal is a fitness tech innovation made to be comfortable while working out and to provide you with all the fitness information you need. Sensilk's Fight Tech bra is another comfortable option. Instead of your fitness band around your wrist or your heart monitor around your chest, you just wear the smart bra, which connects to your smartphone to deliver all your fitness information.
Hide it under your favorite workout shirts, or wear it running outside, even on hot days. It looks like a sports bra, not a wearable, so unless someone is in the know about the OMbra or Fight Tech, nobody will know you're wearing fitness tech at all. Other smart bras are out there, but these two are made with as much concern about comfort and fit as about tech.
Smart Jewelry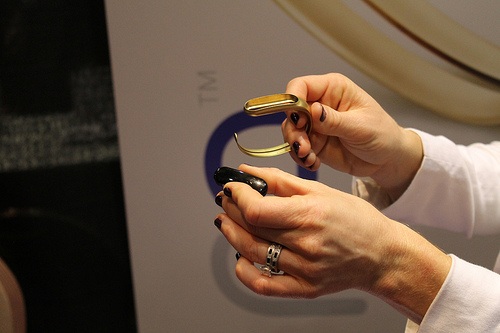 A watch doesn't cut it for everyone's fashion sense. Smart bracelets and rings are the next big thing in smart wearable technology. These devices rely on an interface disguised as an oversized gem. Smart jewelry doesn't offer an interface the way a smart watch does; instead, the gems vibrate or flash when you receive a message or notification. You wear them so you know when it's time to look at your phone, freeing you up to turn your phone on silent or to leave it in another room while you engage with other aspects of life.
Two popular smart jewelry makers are Ringly, a company which bases its ring designs on available fashion, and Vinaya, maker of bracelets, rings, and necklaces. Smart jewelry is a great way to reduce your dependence on technology while still feeling confident that if something important happens, you'll be notified.
From smart watches that provide apps and smartphone functions to smart jewelry that simplifies the wearable experience, smart devices have become both fashionable accessories and useful pieces of technology. Smart wearables can provide new ways to engage with your smartphone and more options for tracking your health.