What to Expect from the Upcoming 5G Network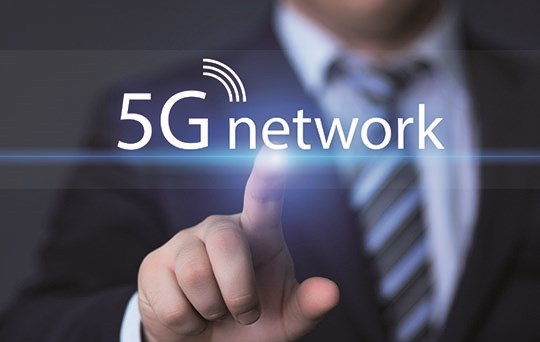 As a current user of a 3G mobile plan (with a mobile internet connection that currently satisfies my every need) I feel a little left behind when I hear of the huge speed and other benefits of those using 4G. Imagine my indignation when I hear about 5G – the upcoming fifth generation mobile connection – that will not just boost the speed of the mobile internet, but change the way technology will evolve in the next few years. How? Let's take a look at what we can expect from the coming upgrade to mobile networks.
The Next Generation Mobile Networks Alliance, with members like equipment manufacturers, research institutes and mobile vendors, has defined the requirements for the fifth generation of the mobile network (5G) as being efficient and with a large coverage, allowing both high speed connections for multiple users in the same location and several hundreds of thousands of simultaneous connections to be made in a single area. Several researchers working on the next step in the evolution of mobile feel that the re-arrangement of the radio spectrum will be necessary to reach this goal – the current state of the assigned radio frequencies is a bit of a mess, as they say, as frequencies were allocated in a long term taking into account the available ones as new technologies were introduced.
What we can surely expect from the fifth generation mobile network is for it to be incredibly fast when it comes to data transfer. Back in 2013 Samsung has announced that it has reached a data transfer rate of 1Gbps on a mobile device. Since then the technology has improved a lot: a British research team has reached speeds of up to 800Gbps in laboratory conditions – that's like downloading 33 high definition movies every second. Of course, commercial 5G will likely not offer us such speeds, especially not at the beginning of the deployment of the new technology, but playing with the best mobile casino by euro palace casino will surely become less of a fuss in no time once it is implemented.
The incredible new horizons offered by this incredibly fast and omnipresent wireless network will reach far beyond our handsets and other mobile devices. The technology has huge benefits for other aspects of technology – think self driving cars getting real time information from a server, avoiding traffic jams and instantly planning the perfect routes to our destination. Even more – think about how specialist surgeons being half a world away will be able to conduct surgical procedures remotely using the huge bandwidth and low latency offered by the next generation of mobile networks. And for the Internet of Things it will also offer a platform to explore and exploit.