Playster: Your Key To Unlimited Entertainment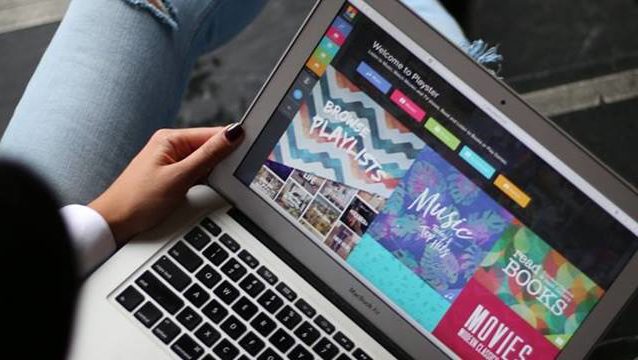 Everyone's entertainment needs are different. Some people prefer to spend time watching movies, others like playing games, while others still opt for spending their time reading books or listening to audiobooks. Playster offers an easy all-in-one solution that provides everything you might desire in one place. The company allows you to enjoy unlimited entertainment by bringing together all different media types and bundling them in one affordable service.
You can enjoy some of the best documentary titles or let your kids play games on the TV. You can listen to today's biggest hits, as Playster has signed deals with Sony Music Entertainment and Warner Music group to provide you with an unlimited amount of great music. Moreover, you can enjoy all the books and audiobooks your heart desires, as they have deals with all five major publishers, including Simon & Schuster, HarperCollins, Hachette, Macmillan and more.
The biggest advantage is that it has zero restrictions on its content. In fact, it has the greatest digital catalog on the web and it expands every day.
Limitless Potential
Do you want to read a book? No problem! There are plenty of New York Times Best Sellers and classics for you to choose from, ranging from Fifty Shades of Grey to Inferno, Killing the Rising Sun and The Undoing Project. You can enjoy unlimited streaming of books and audiobooks with zero limits and no credit systems. Moreover, you can seamlessly navigate between titles and media types without any hassles.
Value
The service is actually worth its price tag. You can either subscribe to all services and enjoy them for as little as $24.95 a month or, if you don't want access to all media types, you can simply choose a single media subscription. Just books and audiobooks, for example, cost $9.95 per month while movies are just $3.95. There is also a 30-day free trial period, which gives you enough time to make up your mind about whether or not Playster is right for you.
Ease Of Use
The greatest benefit of this application is just how easy it is to use. You can access unlimited content with the click of a button. Switching between the different types of entertainment also happens in the blink of an eye. Moreover, your whole family can enjoy Playster at the same time as it allows simultaneous logins and also has a special Family Plan, which ensures everyone's profiles and recommendations are kept separate.
Personalization
Playster's content can easily be sorted into personalized playlists and collections — sort everything you like, the way you like. Not only that, but Playster will also provide you with expertly curated playlists of its own and recommendations based on your mood, which is a great plus.
Playster's Combo Box
By subscribing for 12 months with the "Netflix of Everything", you will receive a unique Combo Box consisting of a free Android tablet and headphones worth around $250.
The tablet has an 8-inch display and it's equipped with 2GB of RAM and and Intel Quad Core. Moreover, this Android device has 16GB of storage and a 5MP rear camera and 2MP front camera.
The headphones provide a crystal-clear sound. They are soft-cushioned and fit perfectly around your ears, creating the ultimate entertainment experience. They also offer noise isolation and are designed in such a way that they can be folded up into the size of a tennis ball for easy transportation.