Product Review: Movavi Photo Editor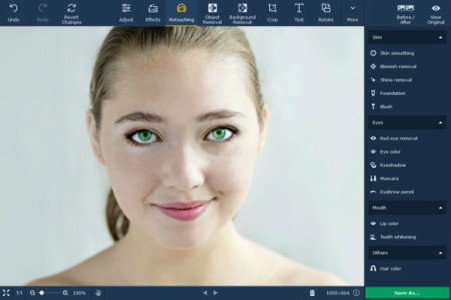 Wouldn't you like to be able to easily edit your photos and fix common problems such as blurry images or photos that lack definition? Maybe you'd also like to be able to tweak the frame and composition, or want to touch up some of your selfies?
Odds are you don't need to be told just how useful it can be to be able to edit photos – but the one reason why you probably haven't been up till now is the fact that it can be complicated and requires experience. Fortunately that isn't the case with Movavi Photo Editor (https://www.movavi.com/photo-editor/) as it is a very different photo editing software.
User-Friendly From Tip to Toe
In contrast to the photo editors you may have tried in the past, Movavi Photo Editor is designed to provide an intuitive user experience. That philosophy extends throughout the software, including its user interface as well as the actions that are required to apply its features.
Because of how intuitive and easy to use Movavi Photo Editor is, you don't need any prior experience to use it. In fact you should be able to figure out how most of its features work by simply trying them out and experimenting with them a little.
Powerful Features
Of course as much as you want an editor that is easy to use, it goes without saying that it still needs to be able to provide you with the features that you need to improve your photos. In that regard Movavi Photo Editor won't disappoint, and its features will let you:
Enhance the quality of photos and fix common issues such as blurry or pixelated images.
Directly improve the composition by removing objects, people or other unwanted elements without leaving imperfections behind.
Create a transparency by removing the background, or replace it with a new image.
Add text fields and customize their style and appearance to create unique captions, titles, watermarks, and so on.
Transform the frame of a photo by cropping, leveling, or flipping it and rotate its orientation or resize it.
Touch up portraits and selfies with a variety of tools that will let you remove blemishes, whiten teeth, apply digital makeup, and more.
Give your photos a unique visual appearance by applying various types of artistic filters.
Although those are just some of the features in Movavi Photo Editor, you should be starting to see just how potent they are. Suffice to say once you decide on how you wish to alter your photo, you can rest assured you'll have all the tools that you need at your fingertips. Frankly you may even get some new ideas by simply playing around with the features that are available.