Top Advantages of a Cloud-Based Help Desk for Your Enterprise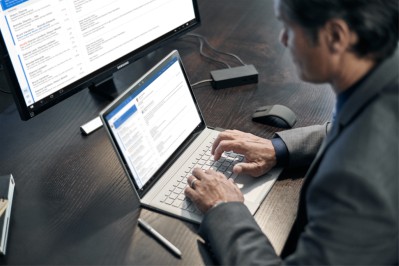 These days, it's very rare to see a business running without its own internal IT support. This is due to the fact that there's almost always some kind of device involved. We live in an age where reliance on certain devices has multiplied exponentially, and so we have more and more people requiring support on the matter. As you probably have already realised, an internal IT support team just isn't enough to handle the multitude of consumers that most businesses have, which is why it needed to evolve – and evolve it certainly did.
With the arrival of the cloud-based services such as those offered by SysAid's help desk, the world of IT management changed for the better. Now, instead of the IT services being offered internally by a limited number of personnel within a company's walls, it's instead sourced over to highly secure third-party services. But what exactly are the advantages this kind of cloud-based help desk really offer a company?
Flexible access means 24/7 support
Because the data is being sourced over to third-party services, a great many people are given access to it. This means agents who are specially trained to handle IT support and keep consumers happy are given a chance to show what they can do. It frees up your internal team to take care of other issues while outsourced agents take care of the rest. There's a great deal of talent out there, and being able to make use of them to keep your customers happy is an extremely viable strategy for your business.
You don't have to worry about security
It's completely understandable to feel a little anxious about using a cloud-based help desk, because your valuable data is being transferred to third-party servers. It might seem as though this makes it easier for your data to be compromised, but it's actually quite safe. Cloud-based servers are handled by professionals that know exactly what they're doing, and these services wouldn't be nearly as popular if the security was easily compromised.
Efficiency is key
Last but certainly not the least, a cloud-based help desk is all about efficiency. Time management is absolutely crucial, which is why this particular type of help desk has all the tools available to help agents get twice the work done in half the time. It's very easy to utilise the help desk alongside other helpful applications to make sure that everything is being performed quickly and efficiently.
There are far more advantages to a cloud-based help desk, but these are by far the most important. Whether it has to do with the use of agents, the overall security, or the flexibility and efficiency of the software, a cloud-based help desk exceeds all expectations. There's no reason to make things harder on yourself and your business when you can take advantage of such a game-changing system.