How to Maintain Security in AWS when an Employee is Terminated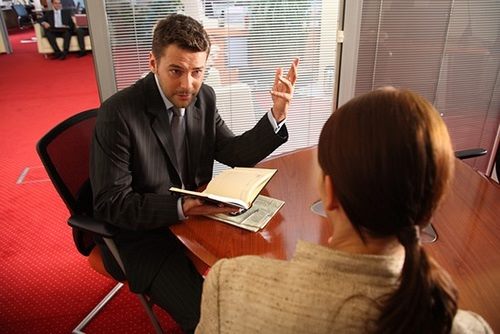 The decision to terminate an employee is not something companies take lightly. This decision often comes after numerous instances of insubordination, conflicts with colleagues, and performance issues. But terminating employment is something every company has to deal with at some point, and it's important to have the right structure in place to ensure your network systems continue running smoothly after termination. This is especially critical if you use a cloud-based computer platform, such as Amazon Web Services. Since the benefit of these cloud-based platforms is that they can be accessed from anywhere, it's essential to utilize a specific termination system that ensures the ex-employee cannot access the network anymore and the network remains secure.
If this is your first time firing an employee after you've converted your company to a cloud-based network, here is a system you can put into place to make sure your network continues running seamlessly throughout the process.
Find out What Kind of Access They Had
Before terminating the employee, make a comprehensive list of the different systems and accounts the employee has access to, as well as their passwords. For each different system, make sure there is a backup administrator who can offer guidance during the termination process and help to keep the system running smoothly.
Revoke All Network Access
One of the first steps in the termination process should involve revoking all network access, even remote access, so that the terminated employee cannot use the systems any longer. You don't want a disgruntled employee logging onto the system from another location after the termination and messing with your network. You'll want to document this process for legal purposes, too.
Collect All Company-Owned Property
If the employee was given a company laptop, tablet, or any other tech device, collect it immediately or provide a date for when the employee must return these items to the office. In addition, gather any intellectual property that may contain classified company information from the terminated employee, as well.
Hold an Exit Interview
This will typically take place during the same time as the termination meeting, but it's important to have this exit interview to review key features of any signed confidentiality agreements, to discuss the different accounts and accompanying passwords, and to provide a checklist of the items to be turned in.
Prepare for a Company-Wide Password Reset
Once the employee is terminated, you'll want to immediately prepare for a company-wide password reset for all of your systems. This way, the ex-employee won't be able to access the system using another employee's credentials. The password reset should occur as soon as possible, and the process can even start while the employee is in his or her exit interview.
With these five systems in place, terminating an employee can be a smooth process, and you can be sure that the cloud-based network will remain secure. Employee terminations are not a pleasant experience, especially with an agitated employee, which is why having a termination process is critical. This way, you can ensure that the fired employee cannot retaliate through the network, and business can continue as usual.