Cross-Platform Lesson to be Learned by Online Service Providers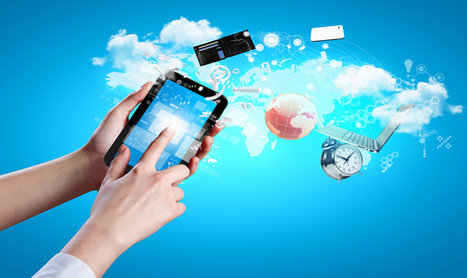 Back in the day it was easy to deploy a computer-related service. The computer market was dominated (at the user level, of course) by two major players, Microsoft with its DOS/Windows operating systems, and Apple's Macintosh. For a commercial software to reach the maximum possible audience it was enough for them to deploy their products on both, and they were done. But then the internet happened – along with several other changes – and things became much more complex.
Today's tech filled life makes it more complicated to reach the maximum number of potential customers. First of all, a whole lot more operating systems exist. We have at least three versions of Windows running in parallel on desktop computers, not to mention Mac OS X and Linux, which is available in an amazing variety of free distributions. On top of that we have portable computers in a whole lot of pockets – smartphones, of course. A service that doesn't make at least a limited foray into the mobile world is dismissed by many from the start.
Still, with so many competing platforms, we often see products deployed on one specific platform. Some programs only run on Windows, others are reserved to Mac. Some apps are iOS exclusives, others will only be released on Android. As a Windows Phone 8.1 user (dedicated to my smartphone, which I love) I often hear about apps and services that I'd be glad to paid for – only to learn that they are only available on the market leading platforms. And this is not good – those providing the service are losing potential customers.
Software developers should learn a lesson from online gambling operators like the Royal Vegas Casino. Royal Vegas is not discriminating by software platform – it offers its games and services on all of them. It has a downloadable suite for those running Windows operating systems. It has a browser-based version for those on Mac or Linux (which works on Windows as well). The Royal Vegas casino offers mobile gaming, through a browser-based interface running on any smartphone that's capable of HTML5 and Flash. This way it reaches its audience, no matter what software platform said audience uses. The Royal Vegas Casino should serve as an example for software and service developers all over the world: their cross-platform availability allow them to reach a global audience, using any device they can imagine.
Microsoft's universal app concept seems to be a step in the right direction. Allowing software developers to release their products simultaneously on all their devices, no matter if it's Xbox, Surface or a desktop PC (not to mention smartphones) allows developers to reach out to a much larger audience from day one. Thus there will be no more waiting for a mobile version of the service to be released, so potential users will be able to quickly start using the service and generate income for the developer.