Two New Windows 10 Smartphones Coming This Year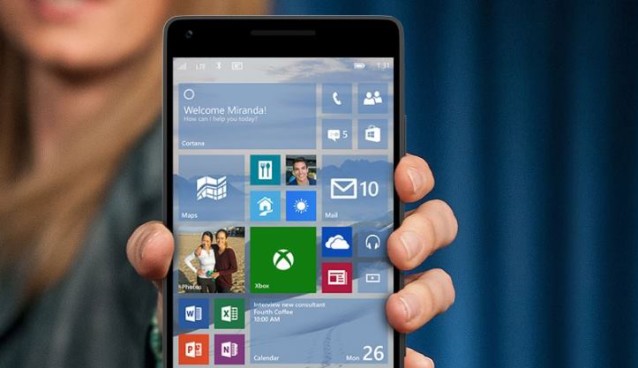 Windows Phone has always been trailing behind its competitors (I don't even know if I should use this word) ever since its release in 2010. No wonder – by the time it was launched, both Apple and Google have gained considerable traction with their own mobile operating systems. And Windows Phone 7 was far from being the ideal choice for most, despite its Metro interface and ease of use. The updates that followed have turned many smartphone users into believers, but far from the numbers needed for Windows Phone to be a success. Microsoft has hoped to turn the situation around, building a unified Windows 10 OS to run on desktops, tablets, consoles and smartphones alike. In the meantime its market share has decreased further, prompting comments that consider Windows Phone to be dead. But I think Microsoft's new OS still has some tricks up its sleeve – especially its exciting new feature called Continuum.
Acer has unveiled its first "PC Phone", called the Jade Primo, last September, and presented the prototype at this year's CES. The phone will have specs worthy of a mid-range handset, with a 5.5″ full HD screen, Qualcomm's Snapdragon 808 hexa-core chipset, 3GB of RAM, 32GB of internal storage and a 21MP rear camera. What makes it interesting, especially for businesses, is its support for Microsoft's Continuum, which allows the phone to turn into a de facto desktop PC by connecting it to a screen and peripherals through an adapter. With Continuum, Microsoft's new Universal Apps provide users with a PC-like experience, offering them access to Microsoft's famed business services.
Acer's Jade Primo will be launched this month, with a price tag of €569 attached to it.
VAIO – Sony's former laptop brand – is also preparing a Windows 10 based smartphone called the VAIO Phone Biz. This one is clearly aimed at professionals seeking to seamlessly integrate their phones into their business network. This phone's specs are also impressive: it will have the same screen size and resolution as Acer's model, but will be powered by a Snapdragon 617 octa-core mobile processor, will have just 16GB of storage and quite possibly a lower price.
Both manufacturers emphasize on how these new phones can fit into a Windows 10 powered office. With cloud storage and Universal Apps, both phone models can act as a PC on the go, eliminating any issues with document format compatibility. Besides, they provide superior security using centralized updates and device management, as well as full support for Microsoft's BitLocker encryption.
While neither of the above mentioned manufacturers are small, their decision to embrace Microsoft's new mobile OS is a good sign for Windows Phone fans. It could mean the survival of the platform in the long term – hopefully.