Why Your Business Needs a Blog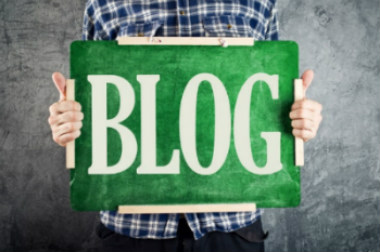 A lot of businesses today have started gaining importance with the help of social media. But, one must keep in mind that spending all the precious time as well as money on social media won't pay off much. Most of the business organizations think that social media platforms would boost their overall business, but a blog can do much more and at the same time would play a vital role in attracting customers as well as potential investors.
It's becoming increasingly easy for anyone to build a website on their own. Small businesses and companies can now create their own websites by using Wix.com, where you can create your own business website for free. The templates provided are very attractive as well as professional in all aspects. There is a lot of variety, which means that it would fit everyone's needs. With the drag and drop feature one can easily customize their page at will. Even if you'd like to create an online store, WixStores has many great templates for you to get started as well as features such as an online booking system, and the ability to sell stuff online and manage your merchandise.
Even websites created by people that aren't web designers look as if they were created by a professional, and that is the reason why one should consider Wix. There are a number of different tools needed to grow your business.
Till now this is the best website builder when compared to its opponents. It's being updated on a regular basis, adding new and impressive tools as well as designs. It works with your needs and demands to help create new and exciting features as per your requests. The designs it offers are the latest and follow the newest trends. As with other website builders, there is no coding necessary with Wix.
For a business to grow, blogging plays a vital role. A blog helps your business thrive online. One should not consider a blog optional; it is a necessity, so you should definitely create a blog for the growth of your business. As I've mentioned previously, starting a blog or website with Wix is so easy and intuitive, I would suggest you give it a try!
Benefits of a blog for a business
Blogs attract traffic
Everybody wants more traffic on their website. The more traffic, the company would gain more popularity as well as recognition on the web. Now, the first and foremost thing which a business should do is to create different ways to assist people in finding your website.
People can directly type the name of the website in the browser, but one must not forget that this activity would only be performed by the people that are already aware of the company.
Some people purchase illegal traffic, which means they would pay unnecessary money for buying the traffic. This activity is expensive and it is advised that one should not involve themselves.
The other option would be to pay for ads, this is not illegal, but one must not forget that it would take large amounts of money.
It is with the help of blogging that all the problems are solved. When the business uses a blog on its website, it would act as an added advantage. This would increase the opportunity for the business. When blog posts are posted on a regular basis, search engines become aware that your website is active and then they would start checking it on a regular basis to view the latest content.
It is with the help of blogging that a company would be discovered. The people share the content of every new blog on social media and thus a lot of traffic is attracted. The content is exposed to new people that the business was earlier unaware of.
Now, companies don't need to consult a social media manager for coming up with a totally new idea for attracting people on social media. The content of the blog would do all the work. It would act as a base and more visitors would make sure to view it. So, the benefit of blogging is that it would attract new traffic.
The traffic is converted in leads
Now once the people are aware of the business with the help of blogs, then one can very easily convert the extra traffic into leads. When each new blog is written for the company, it is a brand new opportunity to convert into new leads. To make this thing work, the process is very simple. One just has to make sure to add call to action to its each and every blog.
One should be aware as to how the traffic lead system works.
The visitors come to visit a website
They observe call to action which is providing them with free offers.
By clicking on this option, a landing page would appear and then there would be a form which one has to fill in providing their complete information.
Once this form is filled in by the visitors, then they would receive free and exciting offers.
This is how the traffic would turn into the lead.
Builds brand awareness
Blogging is a cheaper approach to motivate individuals to see your brand image on the web. When you make a business blog, it gives worth to different organizations in the same business. Different online journals and sites will connect to you and share your information on social networking systems, subsequently making a huge introduction for your image.
Informs visitors and customers
A business blog is an extraordinary road for you to instruct your pursuers and clients. Your information will create enthusiasm for your business and offerings. Along these lines your clients can get helpful data to utilize the organization's product, instead of experiencing the client support and product information.
Conclusion
Whether your company as of now has blog or not, it's imperative to perceive the significance and advantages that they offer for your business. Blogs give clients insight into your organization, and gives them a diagram of your image's story representing your organization's qualities and objectives and in addition your business' voice and identity. This gives your clients a chance to feel an individual association with your image, and construct trust with the information you convey, which thusly manufactures a reliable client base. Blogs are practical, as every post is a long haul resource; they make free PR for your organization, and help with producing leads. All that really matters is: there are no negative outcomes while having an organization blog, so if your business isn't posting blogs, right now is an ideal opportunity to begin.