The Best Value for Money Tablet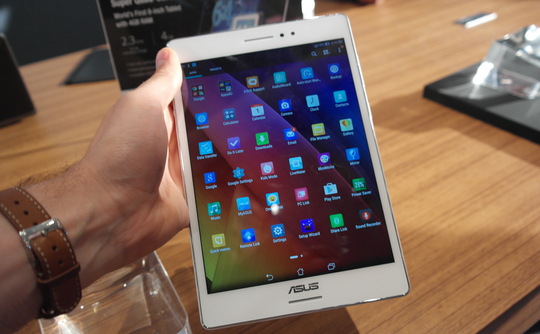 A budget laptop or tablet doesn't mean you have to give up quality or compromise on features. When you have limited money to spend and want a quality wireless device, consider some of these options when you are ready to buy a new tablet.
Asus ZenPad
A sharp screen, simple design, easy to toggle, excellent pixel quality, great speaker quality, are a few of the many benefits this mini, affordable tablet will deliver to you as a consumer. Video quality is truly spectacular on this small screen, and a very lightweight design makes it very portable for those who are always on the go. Just over 8 hour battery life (wi-fi off) is another added benefit for users.
iPad Air 2
Yes, the price has dropped greatly with newer models and versions, so take advantage of it if you are an Apple enthusiast and loyalist. Micro SD card expansion, pencil thin design, and light as air (as the name implies), makes it one of the most portable tablets available. A sleek design, rugged body, and well developed OS, make it a top contender when shopping for your new tablet.
Lenovo Yoga Pad 3
Its on the third in its series, so it has to be good, right? The answer is yes, and for this low starting point, you won't find many tablets out there like this one. Flip design, detachable keypad, long battery stand, unique kickstand, rotatable camera, and excellent speakers. And, this isn't the full list of features you'll enjoy either.
If you don't want to spend much, but want quality, performance, and durability for a low price, consider some of these tablets. They all deliver on power and performance, great battery life, and the most important aspect, a price tag you can actually afford when investing in a new tablet for work or play.